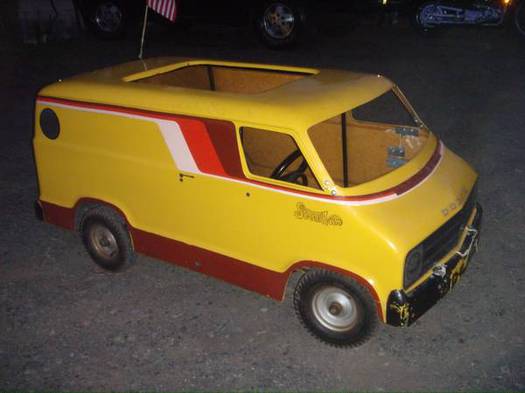 Whenever DT wanders from the strictly pre-school-sized pedal car beat and toward the big kid go-karts, there's always a good reason. Or at least a reason that seemed good at the time.
So I can see how a vintage 70s, gas-powered, fiberglass Dodge van kiddie car can seem awesome, and perfect for your kid to grow into.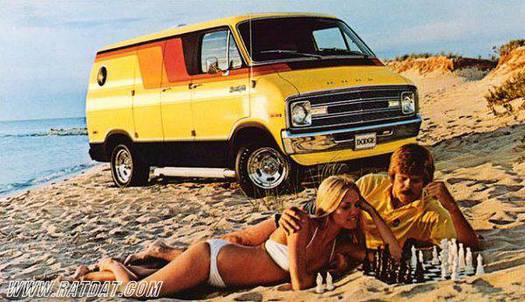 Until you see that it really is a pint-sized version of the shaggin' wagon in this ad, and you find yourself explaining how, when two people really like each other... in a van...
VINTAGE 1976 DODGE STREET VAN GO KART (VERY RARE)! - $1000 (WILLOW GROVE) [philadelphia.craigslist.org, thanks dt reader anthony]