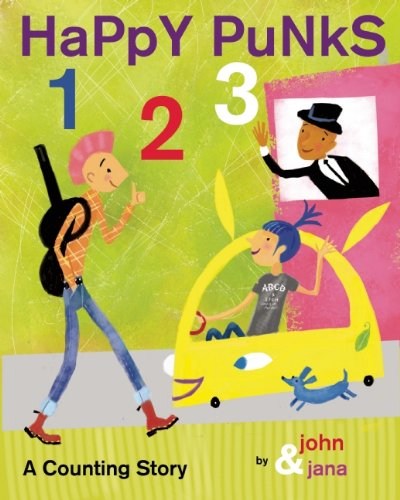 Oh, hi there, Happy Punks!
John and Jana's new book, Happy Punks 123 A Counting Story, looks as awesome as their last title, A Rule Is To Break: A Child's Guide to Anarchy.
I confess, my kids' punk education had stalled at understanding the difference between mohawk and fauxhawk. but now, thanks to Happy Punks, they'll have at least 12 helpful and fun ways to counter groupthink and develop critical self-awareness!
Actually, I think it's just a fun and adorable counting book, but anyway.
Buy Happy Punks 1 2 3: A Counting Story right now, are you kidding?? BUY IT [amazon via @visitordesign]