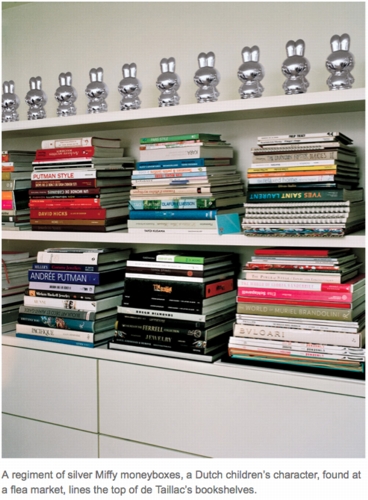 So I spotted these kind of awesome, silver Miffy banks in the NY Times this afternoon, and for a while, I worried the difficulty in tracking them down was because this Parisian jewelry designer Marie-Helene de Telliac has hoovered them all up to make her bookstack Miffy frieze.
But I found them, because that's what I do. And here they are.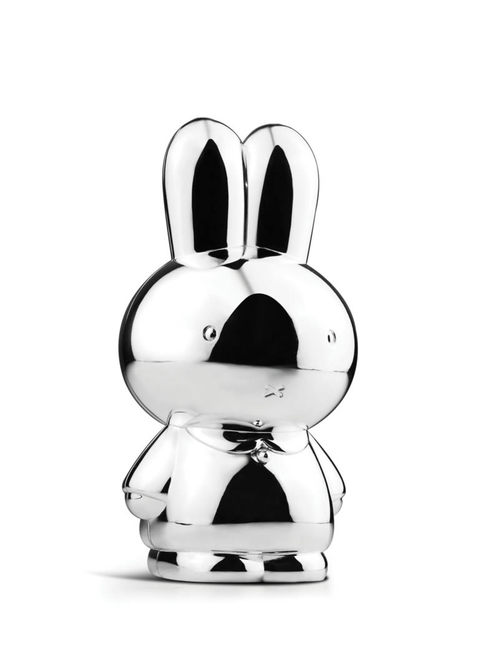 They're produced by Zilverstad, a large silver and metalware manufacturer in Dick Bruna's home country, the Netherlands, and they're just the awesomest of a very large collection of Miffyware in stainless steel and silverplate.
15cm Spardose/Money Box "Miffy" by Zilverstad, EUR 35,99 [amazon.de]
Simplicity of Luxury [nytimes t magazine]