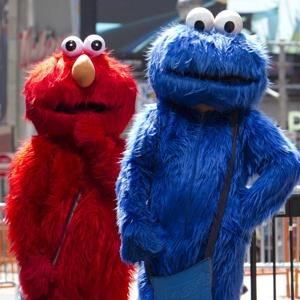 After another reported assault by violent, tip-hustling muppets, the NYPD and government officials said that sorry, there was really nothing to be done.
"It's very challenging legally because dressing up in a costume and walking around Times Square is, we believe, a First Amendment-protected activity," said Christine Quinn, the city councillor running for mayor, to the NY Post.
Yeah, that. Too bad there's not an obscure 1845 law against wearing masks in public, or does that only work for the consistent, decades-long harrassment and arrest of protestors?
Beastly burden: No way to stop costumed pests [nypost, image: chad rachman/NYP]
Law Banning Masks at Protests Is to Be Challenged [nyt]
Previously: Our long, Central Park-roaming, Jew-hating Elmo nightmare is over