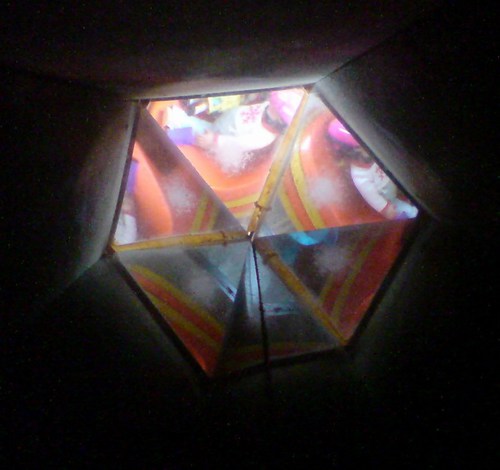 If the first half of the lifespan of Daddy Types is a documentation of all the kidstuff I've bought, the second half is about unloading it all on the next generation.
And yes, this weekend feels like a milestone; we are finally testing out bunk beds, which means the Blimp is out; the Juddy crib/toddler bed is out; and the shelves, crates, and Via Box cubes are all getting reshuffled.
And holy smokes, do we have a lot of stuff.
I've been watching, but I've never seen another one of these Creative Playthings kaleidoscopes. Which, if I were a better eBayer, I'd have phrased as, "This is the greatest Creative Playthings kaleidoscope I've ever seen!"
I've taken care of that now.
Vintage Creative Playthings Kaleidoscope, RARE 60s, Maple, $12.99+5.30 s/h auction ends Jan 26 [ebay]