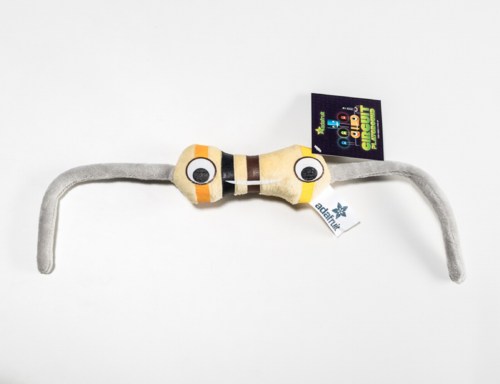 Maybe 2013 will be a good year after all. The super-friendly DIY electronics outfit adafruit has launched plushie plush toy1 versions of the little electronic component characters on Circuit Playground, their fun&easy electronics teaching app.
Forget plush microbes and anime-eyed, felted dessert items; plush capacitors and resistors are where it's at, people. At least if your kid's over three and beyond that choke hazardy stage.
The Circuit Playground plushies are here!! [adafruit blog via boingboing]
Buy Circuit Playground plushies, $9.95 each [adafruit]
adafruit Circuit Playground video [adafruit]
download Circuit Playground for iPhone or iPad [itunes]
1 Adafruit keeps saying plushie, but as cute-sounding as it may be, it is DT editorial policy to reserve plushies for describing people who are hot for plush, and especially those who dress up in plush-related costumes, and sometimes for erotic reasons. Toys that are made of plush are plush toys. Thank you for your attention in this important matter.