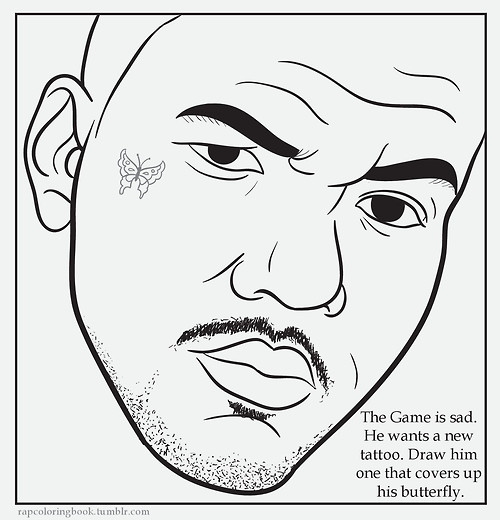 "Game is sad. He wants a new tattoo. Draw him one that covers up his butterfly."
If ever a tumblr was destined for a book deal, it's Bun B's Rap Coloring Book. And of course, it happened the week after NY Magazine put the website on its coolness grid.
So be sure to download enough coloring pages to last you until Fall 2013, just in case some brainiac publishing exec decides deepsixing the site for eight months is the only way to make a dollar off it.
Jumbo Rap Coloring & Activity Book [rapcoloringbook.tumblr.com]