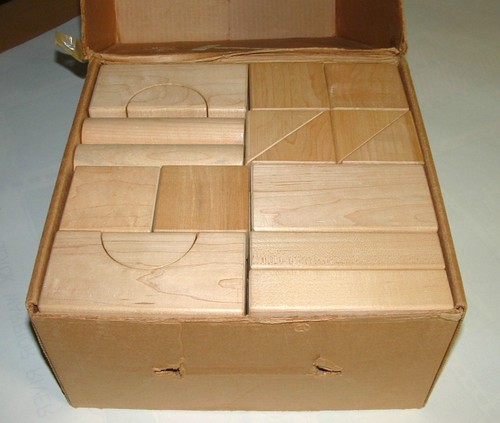 Seriously, this big 52-pc set of vintage Creative Playthings blocks, solid maple, in good condition, in their original box, for just $43 plus free shipping??
That's like $3.50/lb, cheaper than Froot Loops. Get on it, people! You crazy!

Vintage Hardwood Blocks, $43 buy it now with free shipping [!], auction ends dec. 3 [ebay]
UPDATE: SOLD, to a wise reader. congratulations.