The "blankie" Henry takes w/ him to preschool is a prop towel from Cremaster 3. Fun time explaining the iconography at dropoff this morning.

— Brandon Stosuy (@brandonstosuy) October 1, 2012
Yes, I would imagine that depending on what that blankie looked like, it might require some explaining.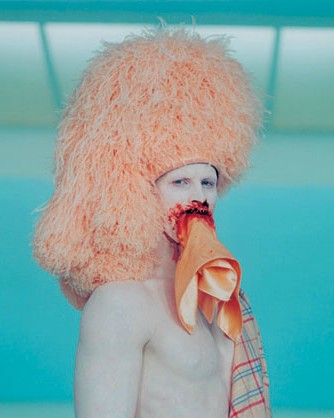 Meanwhile, I wonder if there's a Star Wars-like debate over what order to show your kid The Cremaster Cycle films: numerical or by release date. Or maybe the discussion's more about whether to show them at all. Because speaking of fun time explaining, there was that one scene with the beehive in Cremaster 2, which, yeah, no.
The Cremaster Cycle by Matthew Barney [cremaster.net]
Brandon Stosuy interviewed Matthew Barney for the December 2006 issue of The Believer [believermag.com]