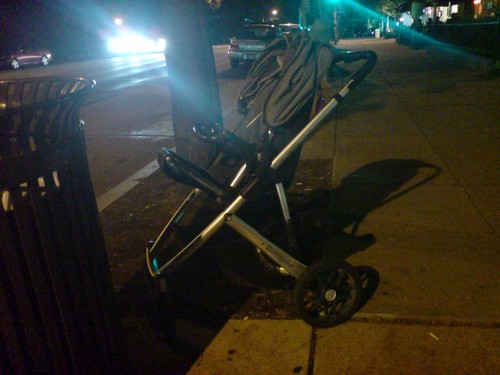 Because it was still there at 8 o'clock.
I'm trying to figure out the scenario that could explain how an $700 stroller gets left on the street by the National Zoo, for hours, into the night, unattended and unlocked. And the best I can come up with is a tired family loading into an SUV, with each parent assuming the other one has put the stroller in the back. And it's only after they drive to BF Maryland or wherever that they realize it's gone. And they figure it is gone for good.
Well daytripper, if you're reading this on Saturday night, you're in luck. So hop to.
And if you suddenly need a new UppaBaby Vista, well, you're in luck, too. [amazon]