So yet again, VW is dangling the rumor that they might bring a Microbus to the US? Based on the 5-passenger Bulli concept they trotted out two years ago? Whatever. I've got a tag for that. And I'll be glad to use it again in two more years.
You know what's already here? A freakin' Caddy 2.0 TDI. The redesigned, Golf-based, Ford Transit Connect-sized microvan, with dual sliding doors, that can be configured to seat anywhere from 2-7 people.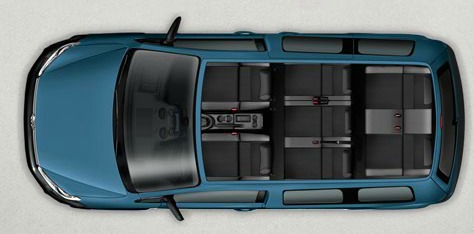 I saw it today, with temporary DC tags, which seems impossible to me. It has to be an embassy car, because obviously, VW only ever "mulls" the idea of bringing an interesting box to the US; they never actually do it.
VW Mulling Microbus-style CUV to ramp segment sales [autoblog]
Previously: El VW Bulli
VW Caddy Fur Helden [caddy-fuer-helden.de]