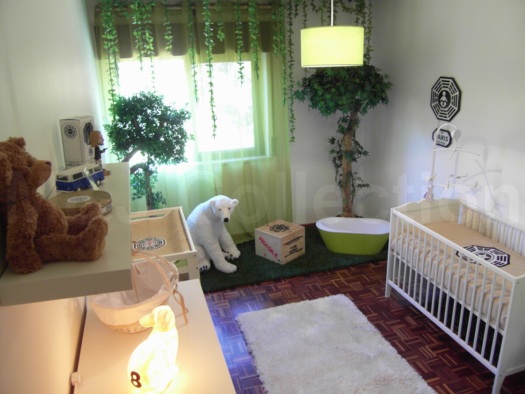 Considering how extensive Monica & Joao's movie and music collections are, I would expect this level of careful detail in whatever theme nursery they decided to make.
It just happens that they chose Lost, and so there's a perfect-looking replica of the Oceanic Airlines mobile that Claire saw over the crib in The Staff when she'd been kidnapped by Ethan.
I have no idea what any of that means, btw, I'm just churning through Lostpedia. Perhaps it all makes more sense in Portuguese.
Our Baby Room - LOST Theme [m-and-j-collection via dt reader rolf]