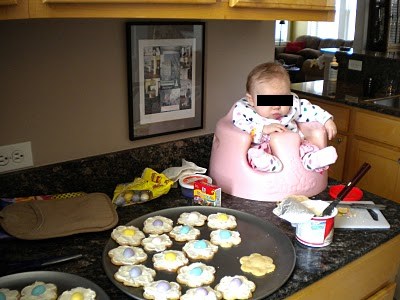 image via: the internet, identities of the innocent have been obscured
The CPSC has announced a recall of all 4 million Bumbo foam infant seats sold in the US, because kids keep on popping out of those things and just cold fracturing their skulls.
The last time there was a Bumbo recall in 2007, it was to apply a pointless warning label reminding you never to use those things on raised surfaces. I say pointless because, well, that photo above that Google Images turned up was apparently taken in 2010. There's just something about the Bumbo's grippiness that makes you think your kid's firmly ensconced.
When, in fact, they're cracking skulls, even on the floor.
Now there's a safety belt repair kit, which, sure, but seriously, which also kills most of the ease-of-use that made the Bumbo appealing in the first place.
Baby Seats Recalled for Repair by Bumbo International Due to Fall Hazard
Consumers should order free repair kit [cpsc]
Previously: Apparently, 1mm Bumbo Baby Seats Aren't Meant For Use On Tables