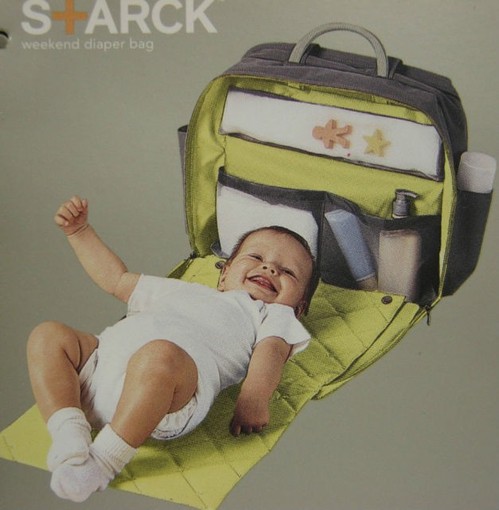 Looks like someone's finally facing up to their Philippe Starck for Target diaper bag hoarding problem.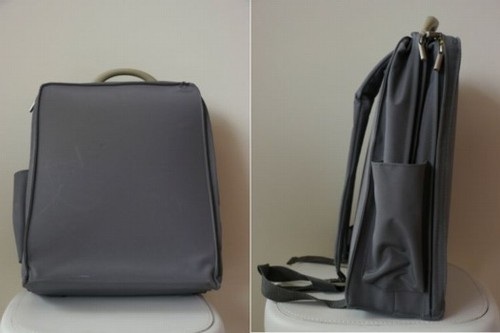 An eBay seller has five of the graphite-and-highlighter bags, which Starck made in 2000, in both backpack and shoulder styles, all apparently new-with-tags.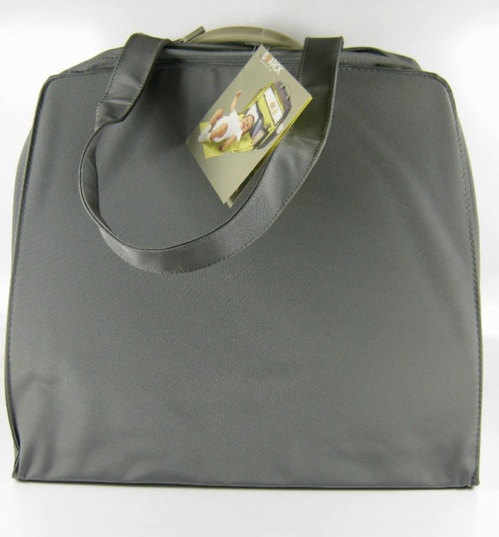 And they are just $20--plus an insane $19 shipping & handling, which I assume is half psychological ploy, and half eBay seller fee avoidance. Either way, they're $39 apiece.
Phillipe Starck for Target Diaper Bag - 2 Styles Available! Backpack & Weekend, $20+19 s/h buy it now, 5 available [ebay]