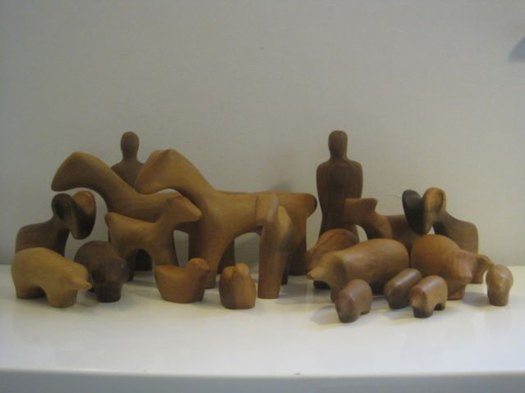 Well, it's always good to know where you stand. I ended up conducting an experiment over the weekend as I decided whether to post about two separate hoards of classic Antonio Vitali carved wood toys--or whether to bid on them myself.
Because even on the last day, both sets were insanely underpriced: like 12 or 21 figures for $24 or $55. Just nuts. And I worried that if I posted about them, drew a little attention to them, bidding might spike, and then what, I lose three dozen Vitali dolls for a few thousand weekend pageviews?
Yeah, well, I think it's pretty clear that the Antonio Vitali sharks out there don't need me to tell them when eBay's heatin' up. As things often turn out on eBay, all the action came right at the end.
The somehwat mismatched assemblage of 21 Creative Playthings figures [top] went for $1794.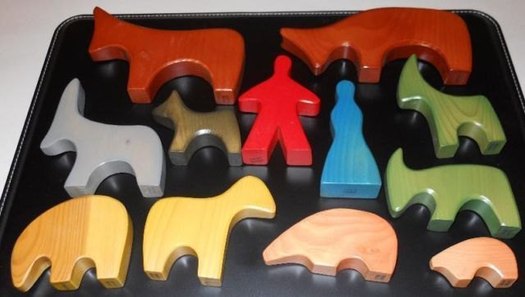 And the more beautifully finished, better made, but ultimately less interestingly designed Swiss-made toys from Vitali's own label sold for $560.
Carry on, then, Vitali-heads, don't mind me.