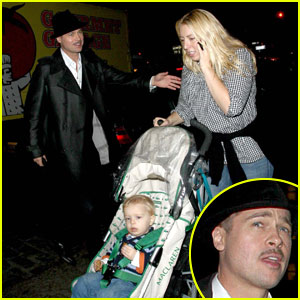 So on Wednesday I was all excited because it looked like at least somebody still cared about the reports of financial shenanigans in Maclaren's stealth bankruptcy liquidation. And I figured I'd get around to posting about it, because that somebody was the court-appointed bankruptcy trustee, who had filed two motions seeking documents related to Maclaren USA's tangled web of executives, creditors, and wholly owned subsidiaries posing as separate, unrelated companies, all of which are nonetheless owned by Farzad Rastegar, and always have been, since the company's last creditor-dodging bankruptcy.
Then BAM, late Friday night Alice Hines reported on the filings for the Huffington Post, and wow. Not only have Maclaren's folks not responded to the media about their bankruptcy filing; they haven't responded to the bankruptcy court, either:
The motion "is an ordinary procedure when people aren't being cooperative with trustees," said Elizabeth Austin, [trustee Roberta] Napolitano's counsel. "As she got no response, the only choice is to go to the court and make them provide the information that she's requested or explain why they don't have it."
Napolitano says she needs the Maclaren documents "to determine whether she may pursue actions under Chapter 5 of the Bankruptcy Code," which is the section dealing with bankruptcy fraud.
Fraud, people. International stroller fraud sprinkled with amputated toddler fingertips and an offshore shell game chaser. I'm working on the screenplay now. I see Brad Pitt as Farzad Rastegar. Brad Pitt and Ed Norton.
Maclaren USA Evades Court Investigation Of Its Puzzling Bankruptcy [huffingtonpost]
image ganked from justjared