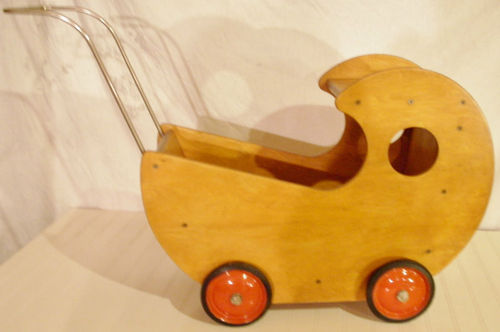 I've been meaning to post this for a couple of days now, but truth be told, with an opening bid of $375, I kind of figured it wasn't going anywhere too soon.
The eBay seller of this unusual [not molded] plywood Creative Playthings toy pram speculates that it's from early in the company's history, maybe even the late 40s/early 50s, when CP wood toys were first finding their way into Marcel Breuer's modernist show house at MoMA.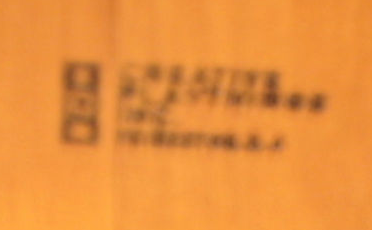 Personally, I have no idea, but I'd think the logo should be useful for dating it. All I know is, it's the best-looking plywood doll stroller Creative Playthings ever made--except for all the rest.
Very Rare Version Early Vintage Creative Playthings Stroller Marcel Breuer Era, first bid $375+29 s/h, auction ends Feb. 20 [ebay]
Previously: by 2006: I'd still never seen Creative Playthings molded ply doll pram