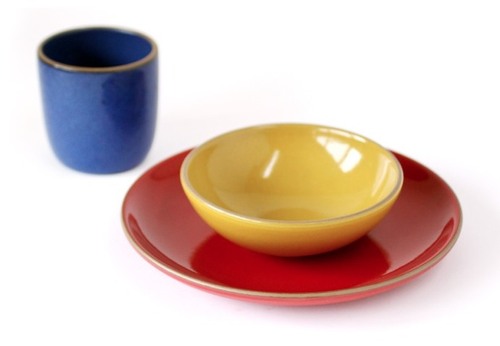 Oh man, not only are these kid dishes from the pioneering crafty hipsters at Heath Ceramics gorgeous, they are also gorgeous. Let's just savor the gorgeousness for a second.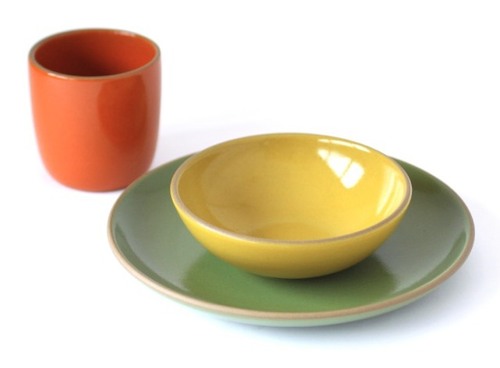 They're available in fruit [top] and veggie [above] colors, and they sit well with the grown-up Heath Ceramics tableware, without matching exactly. They're about as expensive as the regular stuff, too, which, why wouldn't they be?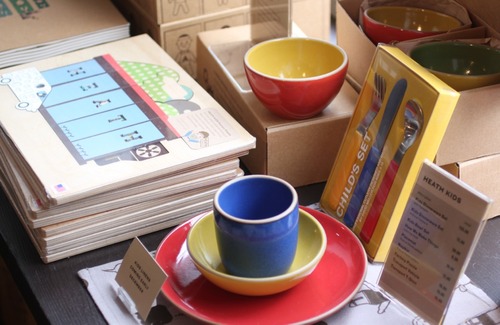 But what I was going to say up top is that Heath has thrown so much cutebait out with these dishes, there's gonna be a hipsterparentblogging frenzy. Because there's also a Heath coloring book, a Heath puzzle, a little, wooden toy Heath delivery truck... Basically, no grandparent with a kitchen remodeling project is going to make it out of Sausalito untapped.
Heath Ceramics kids tableware, $75-135, probably in the retail locations, because it's not online yet Oh, yes it is. [heathceramics via publicist]