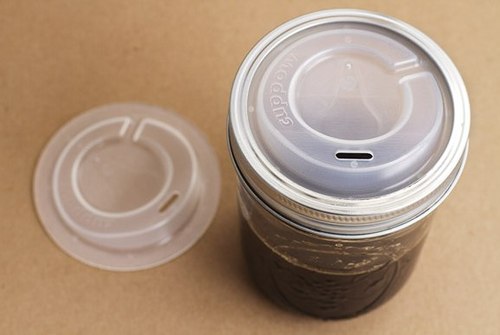 Bwahaha, a simple, BPA-free way to turn a canning jar into a sippy cup!
I can't tell if this is real, or the flatout-awesomest Portlandia parody product campaign ever. Someone please spend the $7.99+shipping to find out, then let me know. Or better yet, don't. Let me keep living the dream.
UPDATE: for Nelson in the comments, a hand-stitched leather Mason jar cage for your bicycle, $59 to order from the fine craftspeople at WalnutStudiolo.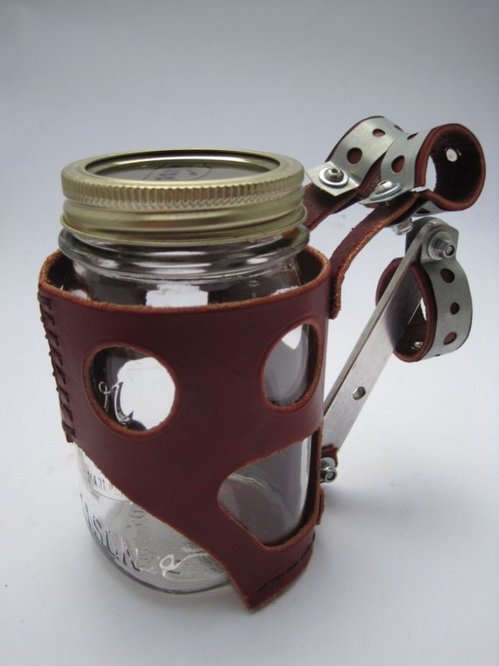 Cuppow - "our solution for easier drinking from a canning jar." [cuppow via reference library]
bicycle mason jar cage from walnutstudiolo, $59 [etsy]