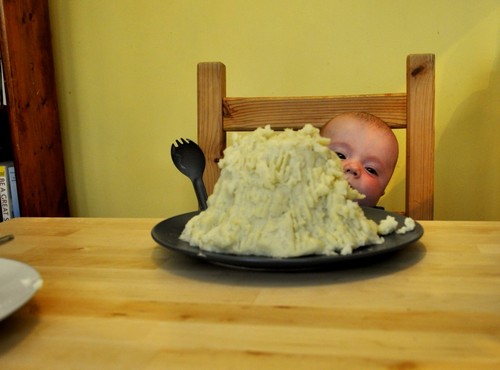 There's that awesome phase of having a kid before they start crawling, where you can kind of pose them. Which doesn't last as long as the phase where you can dress them up entirely for your own amusement.
Fortunately for all of us, British writer Emily Cleaver is making the most of these overlapping phases by recreating classic movie scenes with her son Arthur as everyone.
Above: Arthur as Richard Dreyfuss in Close Encounters of the Third Kind. I assume the next shot was Arthur as John Belushi in Animal House, but I can't find it on the site.

Arthur Recreates Scenes from Classic Movies [studioarthur.co.uk via thedailywh.at, thanks dt reader rolf]