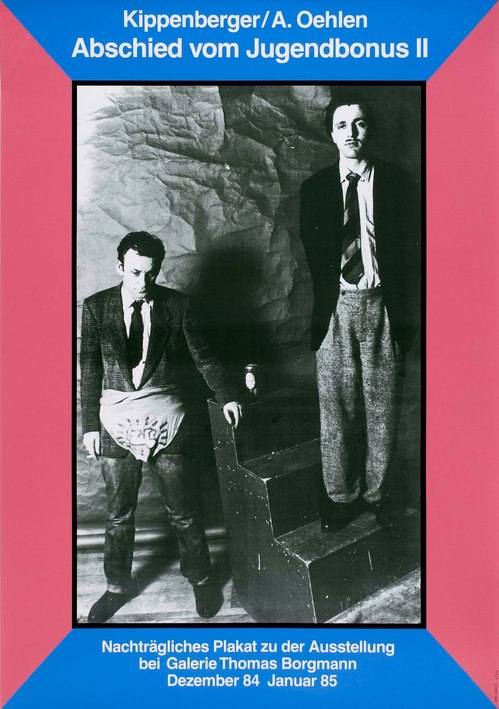 I guess in Germany there is/was this Jugendbonus, where the government just gives kids money every year? Sounds Alaska-level crazy socialism, I know, but whatever. You only get it until you turn 20, and have to do national service, and so I guess Abschied vom Jugendbonus [Farewell to Jugendbonus] is like a mourning for the carefree good old days?
None of which directly relates to why a dejected Martin Kippenberger is wearing a diaper with a Keith Haring Radiant Baby on it, since by 1984, he was already like 31. I'm going to guess he was just striking a pose, making a point about the mythologization of childhood and the reluctance to grow up.
But that's just a guess. Haring's pure brand marketing these days, so maybe by taking it seriously, I'm the one clinging, dumb & nostalgic, to the past.
Archive: 'Together Again Like Never Before: The Poster Work of Michael Asher and Martin Kippenberger' [1301pe]