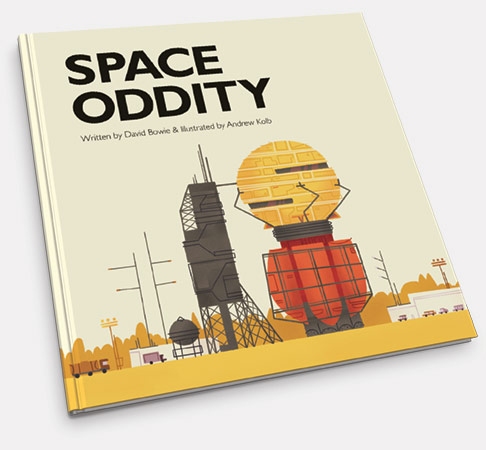 This is ground control to Andrew Kolb, you really have made the grade.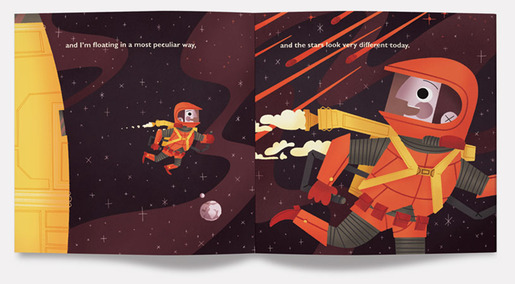 This homebrewed, just-for-fun, not-for-sale, trying-to-get-blessed-by-the-Bowie-gods reimagining of "Space Oddity" as a kids book is flat-out awesome. Though it is also very, very sad...
It would certainly be a sleight to the memory of Major Tom's brave accomplishment if some lawyer started pelting the free pdf homage with takedown orders, especially when what's needed are publishing contracts.
David Bowie-inspired Children's Book - FOR MY OWN JOLLIES [kolbisneat.com via biblioddysey's twitter]
Buy the CD or download David Bowie's Space Oddity from Amazon. The 2009 remastered reissue does seem pretty comprehensive [amazon]