From awaiting the future to decoding the past: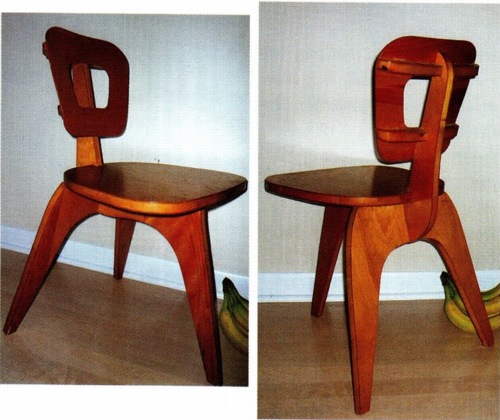 Soon after super-collector Jim Linderman moved to the Zeeland metropolitan area, he snapped up this rather sweet, sculptural, handmade, kid-size mystery chair at a local vintage store.
And then he sent pictures to Atomic Ranch magazine in hopes that some of the mid-century aficionados would be able to identify it. This was all two+ years ago, and they're just getting around to running it.
If you have any clues or guesses about which Herman Miller-related person might have made this little chair, don't be shy about sharing them. Of course, Linderman has apparently figured it out in the mean time, so we'll all know how wrong we are soon enough.
For details and the letter: Atomic Ranch Magazine Prints My Letter (!) [dulltooldimbulb]