You know what's awesome? Vintage Creative Playthings toys from the 1970s, mint-in-box.
You know what's apparently less awesome? vintage plush Creative Playthings beanbag chair animals from the 1970s. So far, no action at all from the eBay bidding sharks.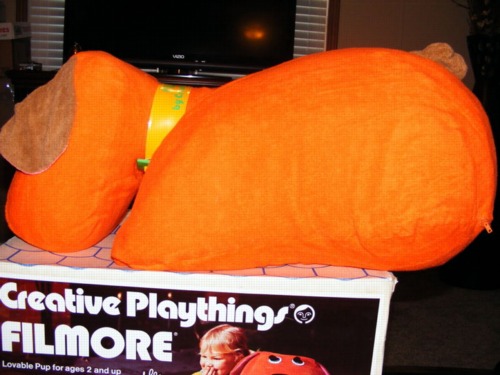 Which is funny, because I'd think that plush historians would be clamoring for a museum-quality example of the mythical Filmore the Lovable Pup for the History of Pillow Petz exhibit.
Or maybe they're not bidding sharks, but bidding snipers. Shhh, disturb them at your own pocketbook's peril!
Vintage Creative Playthings Childs Bean Bag Chair MIB!!, first bid, $19.99 + $9.05 s/h, auction ends Jul. 31 [ebay]