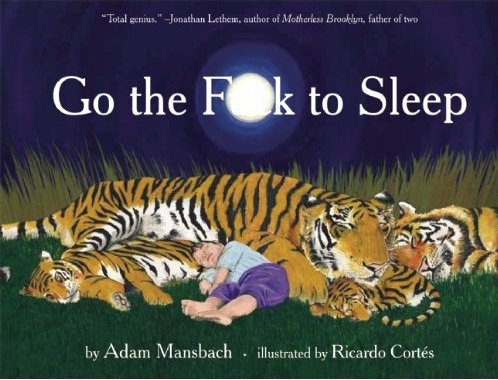 Whether you know him best as Mace Windu or Jules Winnfield, or maybe somewhere in between as the guy who reads the Bible and Nelson Mandela's favorite folk tales to you while you jog, Samuel L. Jackson will henceforth and forever be known as the guy who got his audiobook version of Go The F**k To Sleep out one day before Werner Herzog.
note: at least on the sample track, "unabridged" is not the same as "unbleeped." Just sayin'.
Expect more breaking news coverage of the release of The Most Important Bedtime Book Ever throughout the day. UPDATE: It's now--or for now--a readalong book on YouTube. Un. #$)(%ing. Believable.
Buy hardcover or download audible.com of Go the F**k to Sleep for free, for a limited time [amazon/audible]