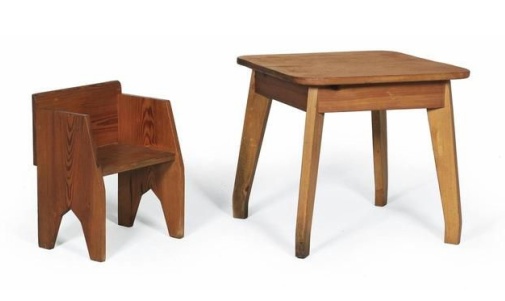 It really is the little differences.
The Vienna auction house Dorotheum is selling this c.1930 Erwin Behr kids furniture made from "oiled coniferous wood" as an "anthroposophical child's chair and table," because similar styles were knocked together in the 50s for a Steiner School in Sao Paulo.
Because I guess "Vitra put it in a design show once" wasn't enough to justify the EUR800-1200 estimate.
Bigger pics and dimensions after the jump because, hey, it does look kind of sweet, and if you have any coniferous boards lying around...
15 May 2011, Lot 194: Anthroposophical child's chair and table [dorotheum.com]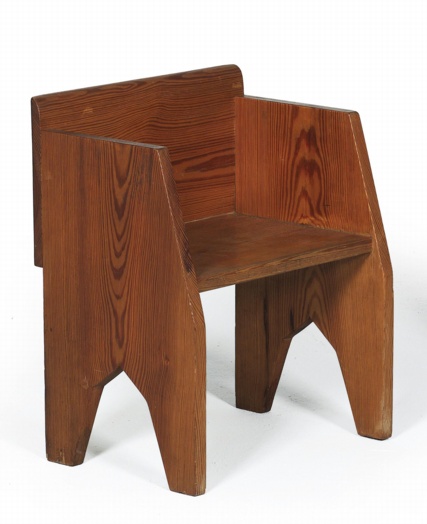 chair: height 43.5 cm, width 35 cm, depth 26.5 cm, height of seat 25.5 cm.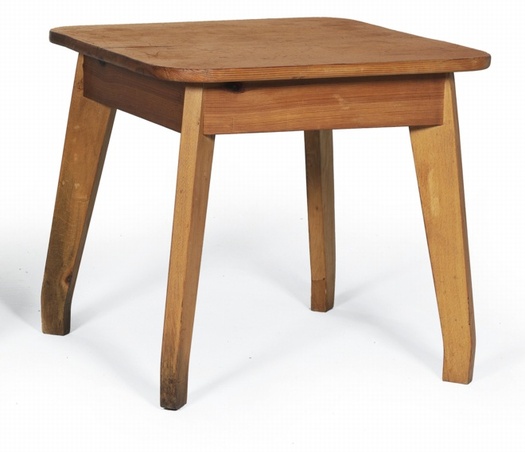 table: height 50 cm, 53.5 x 54.5 cm.
not sure how long Dorotheum will leave this hi-res image up.