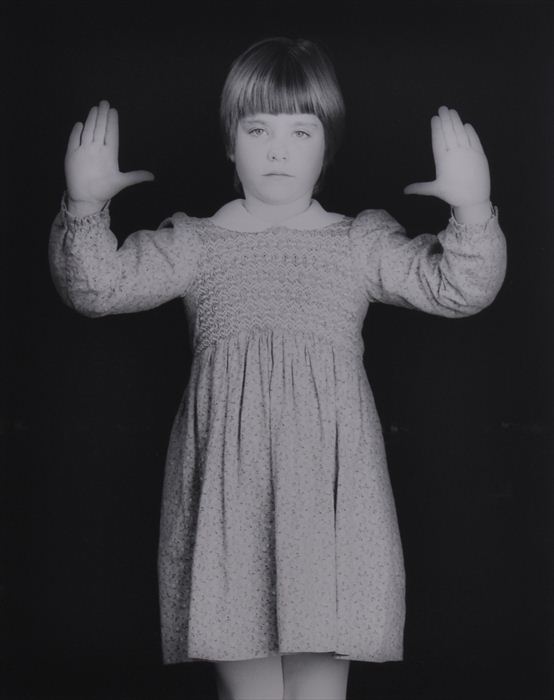 You may remember Bruno Bischofberger's daughter Cora from such blog posts as Paintings For Children by Andy Warhol, 128 adorable little works hung at preschooler-height in Bischofberger's Zurich gallery in 1983.
Well, now you may own this photograph of Cora, which was made in 1985 by another artist from Bischofberger's stable, Robert Mapplethorpe.
I'm going to guess that this is from the Reader's Digest Collection, because it's being sold by an auction house in their neighborhood, Stair Galleries in Hudson, NY, and because the only other reference to this photo I can find online is to a 2008 exhibit at Widener University in Chester PA called, "A Photographic Treasury: Images of Children by Master Photographers from The Reader's Digest Art Collection," which I must now investigate.
Anyway, portrait of someone else's kid can be yours for an estimated $4-6,000.
Apr 30, 2011: Lot 319 - Bruno Bischofberger's Daughter, 1985, Robert Mapplethorpe, est. $4-6000 [stairgalleries.com]
UPDATE FROM THE COMMENTS les enfants Bischofberger have commented below that the gallery's and auctioneer's description of this photo are incorrect.