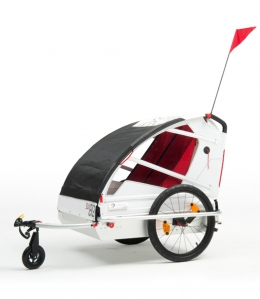 Leggero was the first European bike kid trailer like 20 years ago, and then something happened, press releases don't say what, just that "Now, the pioneer is back - with the Leggero Vento," which is manufactured in Switzerland, and starts at 555 Swiss Francs.
Like some other pod-trailers, notably the Chariot Cougar, the Vento can convert to a jogging stroller.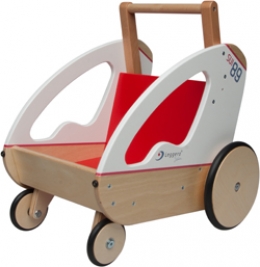 Unlike any other bike trailer I'm aware of, though, the Vento also comes with a small, wooden toddler walking version, the Ventolino. Of course, it's sold separately, and it's not actually out yet. Still, tiny wooden bike trailer-looking thing!
Leggero Ventolino, CHF139 [leggero.com via dt reader nelson]