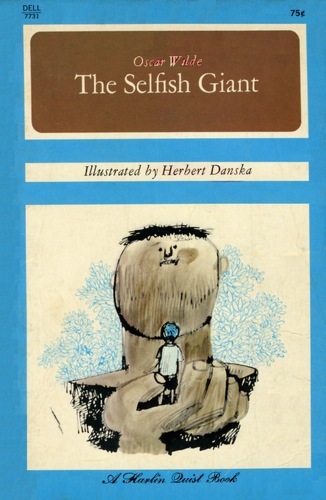 Oscar Wilde had two young sons and was adding a parenting focus to the magazine he edited, The Woman's World, when he published his childrens story collection, The Happy Prince.
As a kid, I did not realize that was where The Selfish Giant came from. Re-reading it now, wow, those Victorians and their tidy, heart-tuggingly pious fairy tales. It's like the Christian version of The Sixth Sense. [SPOILER ALERT: THE LITTLE BOY WITH THE STIGMATA IS JESUS.]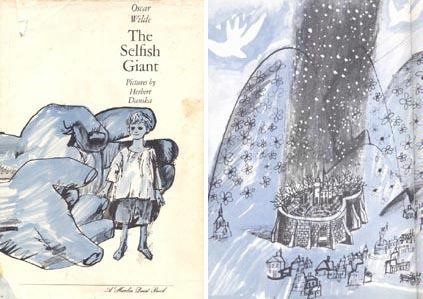 What I do remember, though, is Herbert Danska's stark, stylized illustrations. and that squash-faced giant.
Not a lot online about Danska's art, but apparently, after illustrating Wilde's Christian allegory, he directed two wild, independent films. Sweet Love, Bitter (1967) is a gritty tale of a jazz musician, played by Dick Gregory. Right On! (1971) is an experimental performance documentary of jazz-inspired poets in Harlem.
Between Wilde and Danska, I think we may have to move this one to the Last People I Would've Expected A Children's Book From column.
Buy The Selfish Giant (1966), illustrated by Herbert Danska [amazon]