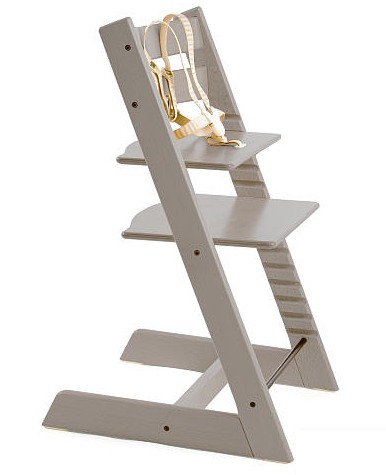 If you've been holding off on getting a Stokke Xplory because you thought the green fabric was just a little too dark, well, spring has sprung, my stroller-shopping friend. Stokke is launching the Xplory in light green, and it's available exclusively at Magic Beans, the Boston area baby store.
Which, mhmm. The real point here is that while supplies last, you get a free bassinet with every Xplory you buy this weekend, not just the green ones.
Which is nice, but the real reason I'm posting this, besides my general admiration of both the Beanses and the Stokkes, is that the Stokke Tripp Trapp chair is also on sale. In the time since we bought ours, the price has risen to $249-265. We'd buy one again, without hesitation; it's one of the best kid chairs I've ever seen. But given the chance to buy one for $199 again? Sign me up.
And wow, did they have that grey when we bought ours? I don't think so. A Tripp Trapp with a matte grey painted finish would be awesome.
Stokke Tripp Trapp high chair on sale for $199 through 4/10 [mbeans.com]