The only thing I really remember about Disney's The Black Hole is that it was the company's first PG-rated film. Also that it kind of sucked.
Neither of those things kept Disney from merchandising it for little kids, though.
As DT reader Cam documents in this nice photo: the Little Golden Books version of The Black Hole; A Spaceship Adventure for Robots. The subtitle's really what sells it.
A Disney fan named Ed posted a couple of illustrations from the inside. But you can check it out for yourself; the book's got just enough quirky WTF-ness to keep a healthy stock of used copies on Amazon.
Even better, though, is the Black Hole Coloring and Activity Book, which got profiled here in 2007.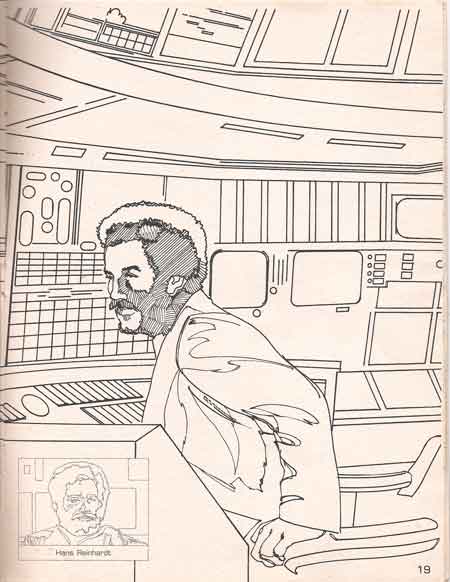 Between the robot sentinel and the legendary star of stage and screen, I am pretty sure this movie is why so many kids got named Maximilian the last few decades.
Buy The Black Hole: A Spaceship Adventure for Robots (A Little Golden Book) from $1.47 [amazon]
Coloring Book Theatre: The Black Hole [megomuseum.com]