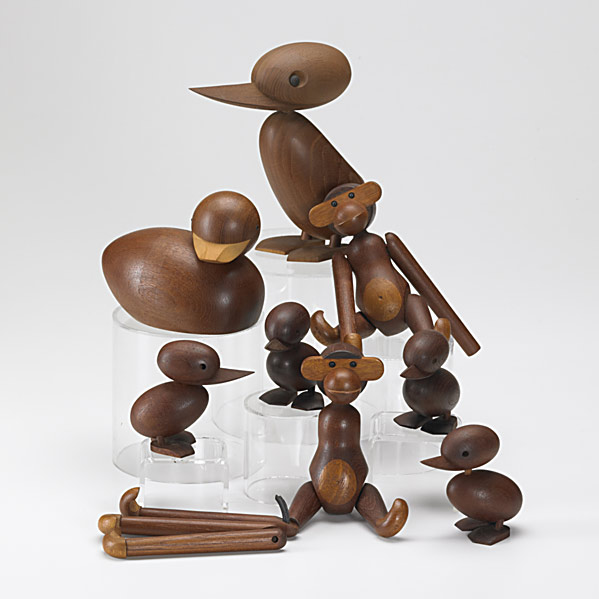 There are a few interesting kid-related things in Rago's schedule-filling, warehouse-clearing auction next weekend:
Lot 130 is a kid-sized Thonet rocking chair with a couple of reeds sticking up from the woven seat and a random side table thrown in for free [or to goose the $400-600 estimate, anyway.]
Lot 171, unhelpfully titled "Machine Age," is a bunch of vintage chrome furniture being pulled along by an Anthony Bros. CONVERT-O aluminum tricycle [est. $500-700, which could net out real nice if you can unload the chairs on craigslist or whatever.]
Lot 432 is a classic Nanna Ditzel teak high chair, the open variation, no surprises there [also $400-600 est.]
And then there's Lot 206, an odd flock of Kay Bojesen toy ducks, and four monkeys with at least seven arms among them. A little "parts is parts," and a little Island of Dr. Moreau [est. $500-700].
Rago Dicovery Auction, Jan. 14, 2011 [ragoarts.com]