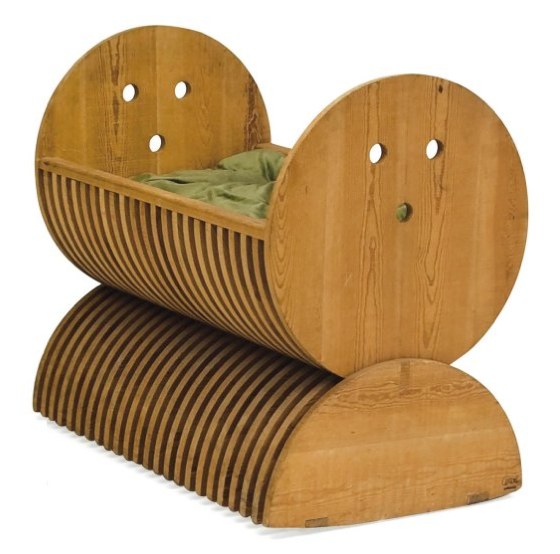 I feel like I could blog off of this Pierre Bergé Design for Kids auction for weeks. [Actually, I feel like I've already blogged about 3/4 of it over the last six years.]
But this jumped out at me: a pine cradle by the Italian sculptor and set designer Mario Ceroli. It's called "La Quadra," or "The Square," because--honestly, I have no idea. Was it just too obvious to call it "Il Cerchio"?
Anyway, it was produced in 1968 as part of a line of Russian pine furniture Ceroli made for Poltronova. Another example was exhibited at Mirabili in Florence in 2004. [Interesting, it looks like this cradle was in the design auction last May at Pandolfini in Florence. Lot 159. The estimate then was EUR 2000-2400.]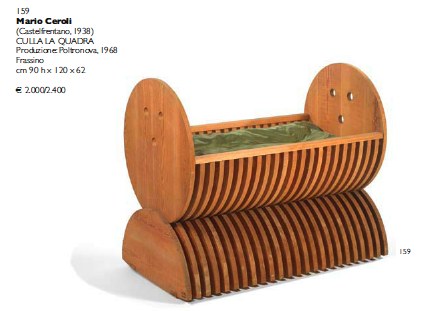 All I can think of his how hard it'd be to get stuff out from between all those fins. That, and how if you drop a bundle on an instantly obsolete piece of furniture, you'll spend the next forty years hauling it around Europe trying to unload it.

Lot n°638: Mario Ceroli, Berceau "La Quadra", est. EUR 1200-1500. Seriously. [pba-auctions.com]