Still trying to identify the manufacturer or designer of this awesome-if-deadly, vintage bent steel high chair. Take a look and take a guess!
But while researching online, I did find this rather cool-looking early 20th century, twisted steel rod & copper high chair [below], which was auctioned off in Massachusetts in 2006.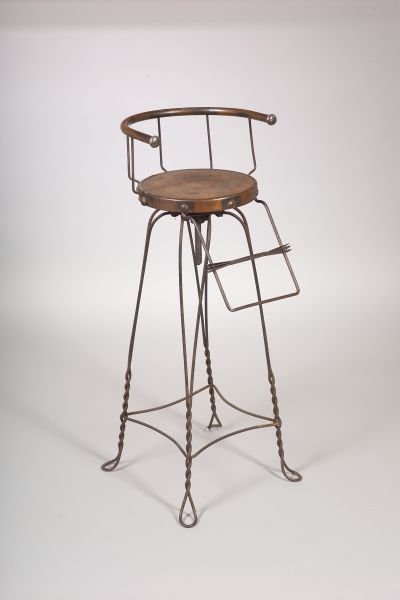 Don't you feel like you could make your own from a champagne cork?
Early 20th Century Child's Bent Ironwork Adjustable Swivel High Chair, sold for $175 [skinner via liveauctioneer]