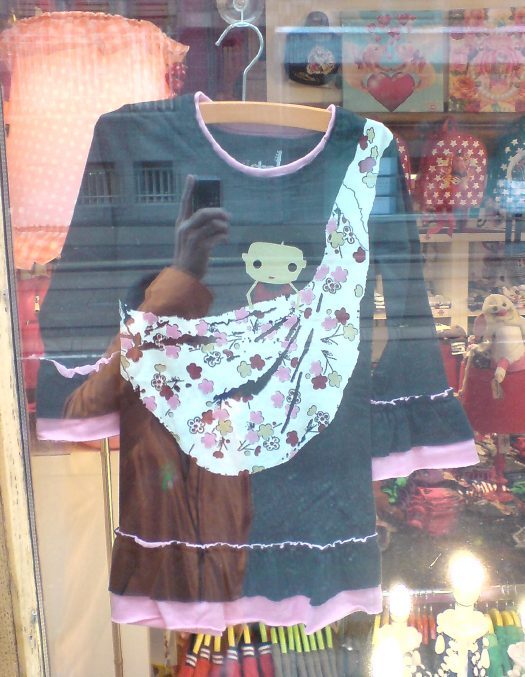 I wasn't able to figure out the maker of this dress with a doll sling knit into it, but I don't think it's the same as the company that makes this tattoo-covered creeper/pajama thing. Maybe a fashionista out there will recognize it, or the logo/tag with the guitar neck sticking out?
Either way, it's good to see that even with Oilily reduced to a couple of stores, the Crazy Dutch Moppetwear Industry appears to be holding strong. This store is so new, it's not even mentioned on deKunstboer.nl's website yet.
UPDATE What a fashion-forward crowd! Thanks Shannon for ID'ing the dress as Mini-Shatsu, and thanks Christopher for the tattoo playsuit, which is by Six Bunnies. Links are in the comments, folks.
de Kunstboer, aka, the Art Farmer? [dekunstboer.nl]