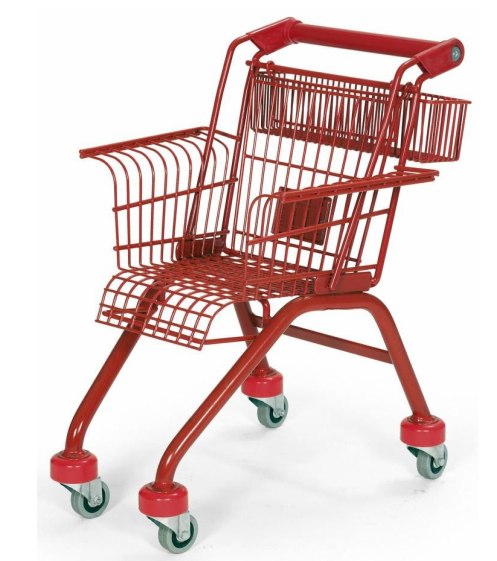 Though he got the idea of making chairs out of shopping carts from his mother in 1983, Berlin-based designer Frank Schreiner didn't start cranking out the actual merch until 1990.
The kid-sized model, called the "Short Rest," originally sold for $450. Dorotheum auction house in Vienna suggests that this particular 1991 model should go for around ten times that.
Either way, it seems like sheer folly to put a kid in a shopping cart chair with wheels on it, even if you don't live at the top of a hill. But it's your call.
Nov. 23, Lot 287: Stiletto, A rare "Short Rest" children's chair, Model No. 2, est. EUR3-4,000. [dorotheum.com]