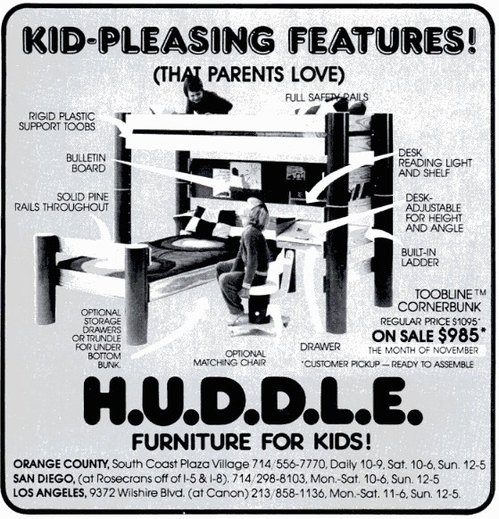 Holy smokes, and I'm not kidding. DT commenter MikeM thought he *might* have seen the H.U.D.D.L.E. Toobline Cornerbunk, the L-shaped bunkbed setup somewhere before... where was that? Oh, right, in Willis and Arnold Drummond's bedroom.
And after some surfing through some painfully hacked up Diff'rent Strokes "minisodes," I found it. In "First Day Blues," an episode from 1983 1981, where Willis is so desperate to fit in at his new high school, he, well, I'm disappointed to even type it.
He buys some marijuana and smokes it. In his bedroom. Here's a still of him frantically spraying air freshener.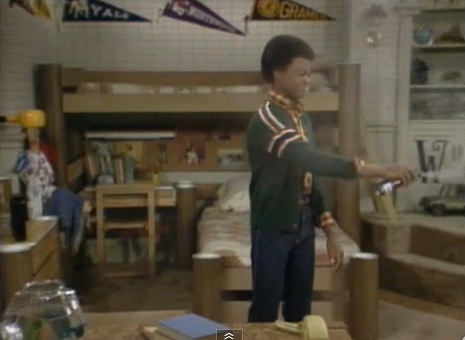 Anyway, the boys not only have the bunk bed, they have the Toobline dresser, too. Am I reading this right, that those are basically heavy duty poster tubes with caps on them? If his partying career had taken off, how much weed do you think Willis could've stashed in those things?
I can't imagine why you'd want to, but you can watch the whole [sic] thing here: