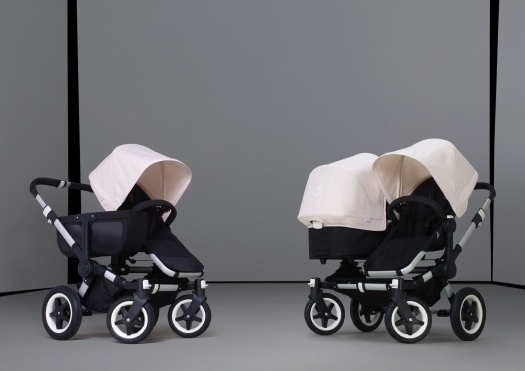 Via PRNewswire and the secret Bugaboo media link site that went live at 12:01AM, the world now knows that Bugaboo is finally introducing--the Bugaboo Donkey. It's a double stroller--that they don't want to call a double. Instead, it's a "mono-duo-mono."
Which means, rather remarkably, that the rig uses a telescoping mechanism [similar, it seems, to the Cameleon's adjustable handle] to enwiden itself from a single-with-sidebasket to a double seat. You see the big moment down there? In basket mode, it's supposedly no wider than a Cameleon, but maybe they mean just the wheelbase. Because it looks as big as a Mountain Buggy from here.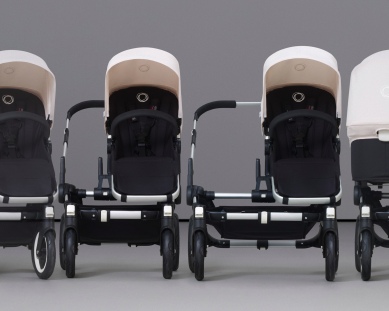 Anyway, it also looks very nice and Bugaboogish, so Bugabooish, in fact, that you have to wonder what took so long. [And though it debuts at Kind + Jugend this week, it won't actually be in stores until April 2011.]
One piece of info not in the press release: if domain name registrations are to be believed, until as recently as a month ago, the company was still choosing between calling it the Bugaboo Donkey and the Bugaboo Hippo. So congratulations on making the best choice!