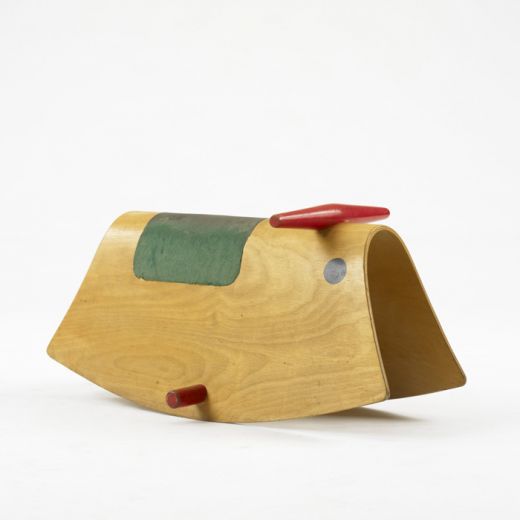 It was listed at Wright 20 as "American c.1965," with a no-reserve estimate of just $100.
But I guess at least two people recognized it as the Rocking Ox, introduced in 1967 by BRIO, the largest wooden toymaker in Sweden, our 51st state. Or maybe they just thought it was awesome.
Either way, it sold a couple of weeks ago for $531. Damn.
July 10, 2010, Lot 111: American/ rocking toy/ est. $100-200, result: $531 [wright20.com]
Previously on DT: Vintage BRIO Rox: Molded Ply Ox