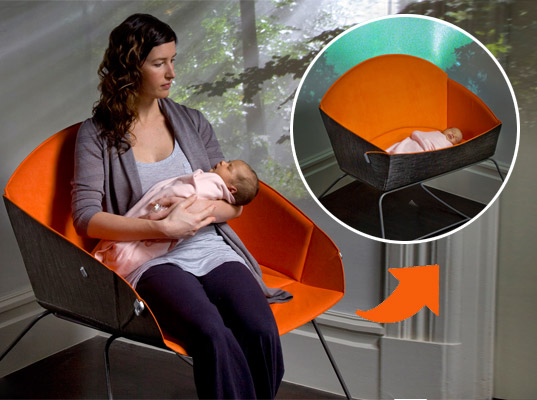 Spring furniture fair
Industrial designers
hype their prototypes
Time flies, work piles up,
Browser tabs linger for weeks...
Will I ever post?
Bassinet/rocker??
Co-sleep-tivist contraption?
It's Koo by Lunar.
Auto-rocking, lights,
LED motion sensors?
Gizmo overkill
"Genius maneuver!"
"Minimize[d] carbon footprint!" [??]
Inhabitot fluff
Night feeding sucks [heh]
And fine, Koo seems awesome, 'til
You sit on the kid.
Koo by Lunar [lunar.com via inhabitots]