When we last saw Valentin Vodev's prototype for the Roller Buggy at London Design Festival in 2006, it simply had adapters for installing your favorite Maxi-Cosi car seat where the scooter's hood ornament would go.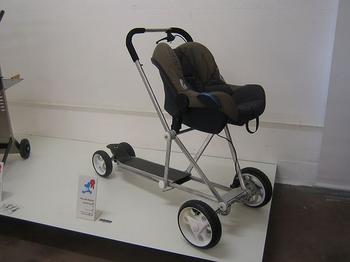 Now [or sometime between 2006 and whenever the gadgetblogs started chattering about it] Vodev has added an actual stroller seat option.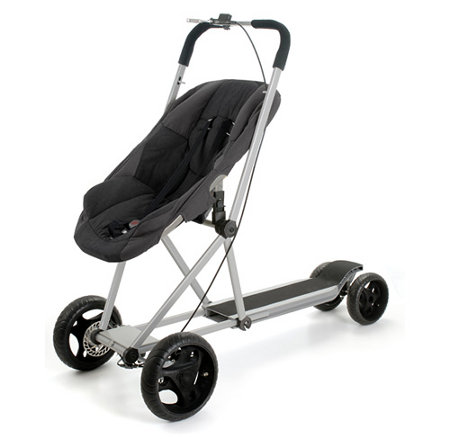 It's still not in production, though. Would it kill them to switch the seat to face the rear? Maybe that's not the best choice of words.
Roller Buggy [creativeindustrialobjects.com]
Looks Safe To Me: The Scooter Stroller [geekologie via dt reader jj daddy-o]
Previously: [dt]