See, Mercedes? This is how we like our auto show ruminations about slick, compact Eurowagons coming to the US: delivered to my inbox as a date-filled press release.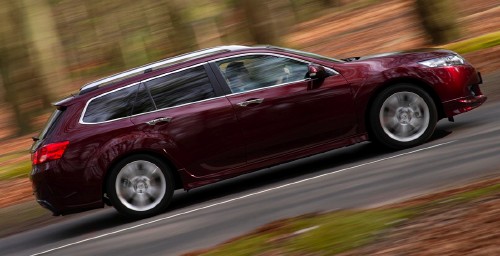 Acura announced Monday they will unveil the TSX Sports Wagon at the New York Auto Show at the end of the month, and that it will be in dealers this fall. The TSX Sports Wagon, of course, is basically the awesome European-spec Accord Tourer wagon, which was captured above during a last minute testing on the Merritt Parkway. [...]
Drivetrain and engine options have yet to be announced, but I'm sure it will be highly appropriate.
Photo above from: 2011 Acura TSX Sport Wagon bound for New York Auto Show [autoblog]