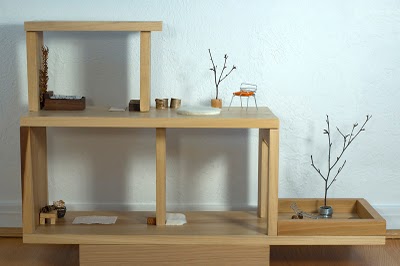 Joel is an at-home dad in Portland, where he just finished building this awesome modernist dollhouse for his son Jack. [His daughter's apparently more into bicycles at the moment.] Hardwood dollhouses are sweet.
Holy smokes, he made all the little designy furniture, too.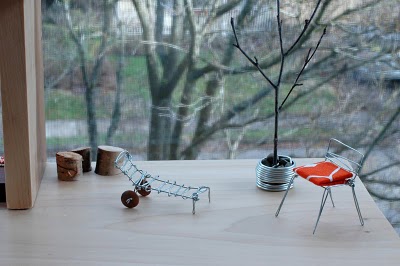 Holy smokes again, his whole blog is full of handmade clothes, wooden toys and craftastic projects. It's the most impressive combination of testosterone and sewing machines I've seen since Spooky Daddy.
Modern Doll House [madebyjoel]
Made By Joel [madebyjoel]