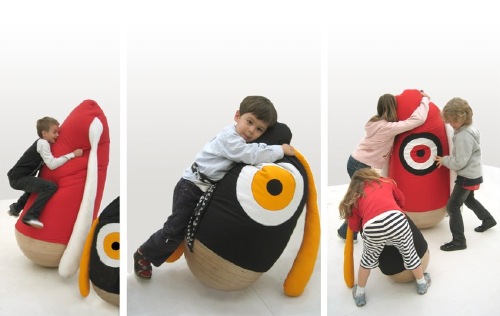 Some things, you hear them, and you can tell they are just meant to go together: Cookies'n Cream. Shock'n Awe. Duck'n Cover. Hookers'n Blow. Punch'n Cuddle:
Punch'n Cuddle Emotional Furniture for Kids and Kidults
Punch'n'Cuddle is what you get when you cross a beanbag with a cuddly toy & a punch bag. It invites & demands physical and expressive interaction. Whether your emotions are positive or negative, Punch'n'Cuddle will absorb them and keep you fit at the same time.
OK. Mister Rogers sang about pounding some clay or some dough, so this seems seems like a reasonable and stylin' alternative outlet for aggression. And it does look snuggly in that body pillow/boyfriendless kind of way.
So don't start me on "kidult," but I got no problem with either punch or cuddle. On their own. It's putting them together that gets me a little hot'n bothered, a little Chris'n Rihanna.
The kidult demo sequence, running as it does from "Don't make me do it, baby," to "I did it because I love you," pretty much makes my case for me.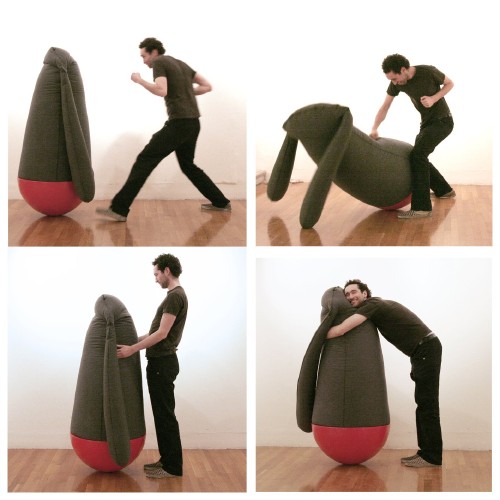 Punch'n Cuddle by Brit Leissler is set to launch in "early 2010" [punchncuddle]
Brit Leissler's portfolio site, Shoot The Stylist [shootthestylist]