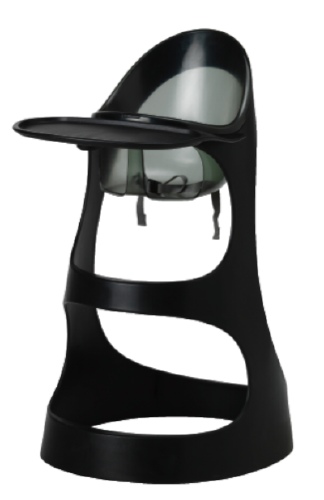 Congratulations to IKEA for what may be the fastest baby product recall ever. The CPSC announced that the Swedish furniture giant has recalled the brand new--and freaky-looking--Leopard high chair worldwide barely two months after its release. Apparenty, the little brackets that hold the seat in place can break off, sending the seat--and any kid in it--plummeting to the ground like a backroads carnival ride.
Ikea has received 11 reports of such incidents, none in the US, including one injury.
The other piece of news, though, is that Ikea's only sold 600 of the things in the US. That's like 1 per month per 50,000/sf location or whatever. [update: According to Which?, the British Consumer Reports, IKEA only sold 398 of the chairs in the UK.] Maybe the recall's just an excuse to get a mutant dud off the floor quickly? Either way, I smell a [slightly menacing] collectible!
IKEA Recalls LEOPARD Highchairs Due to Fall and Choking Hazards [cpsc.gov via dt reader ks]
practically yesterday: Ordering off the secret menu: The IKEA Leopard High Chair