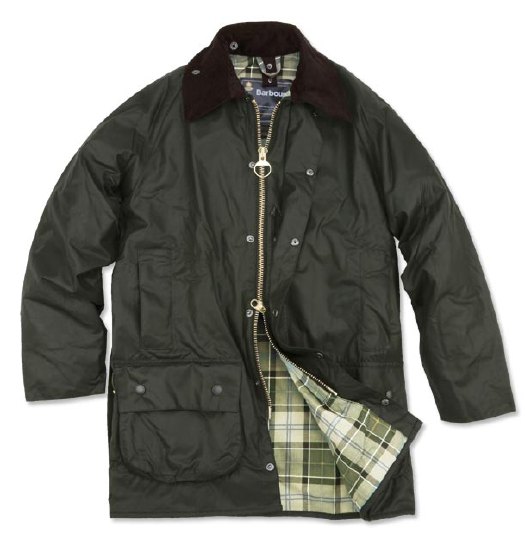 Here's an awesome report from our man-from-London-in-Paris, DT reader Wesley:
I recently purchased a Barbour Beaufort jack [from Harrods but they have the same thing at Orvis.] Although I didn't know this at the time, the "game pocket" in the back makes an outstanding place to keep a couple of diapers and a package of wipes. It is certainly a great "upscale" alternative to the DadGear fleece jackets that seem to be popular. It's been great having it in Paris.
Wonderful jackets, those DadGears, but we know what you mean.
For folks who don't care to look like a refined City banker in the country, there are plenty of rougher jackets with game pockets--a compartment in the small of the back that passes all the way through, like a hoodie pocket, for stowing dead birds or whatever, I guess--that would do the same trick quite nicely.
Barbour Beaufort Jacket, $399 at Orvis [orvis.com via dt reader wesley]