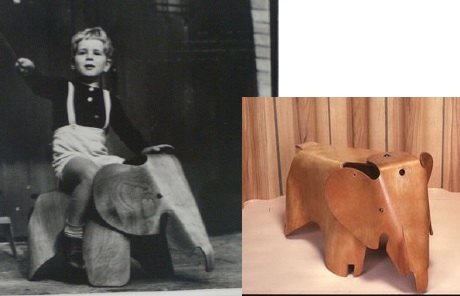 In 2007, the Eames Office and Vitra produced a limited edition molded plywood elephant that was based on a 1940s prototype Ray and Charles exhibited at The Museum of Modern Art. [There were originally two elephants made--see above--but only one is known today, in the Eames family's collection.] The elephant was just one of a whole menagerie of molded plywood animals the designers made for their own kids, er, I mean as research of the properties of molded ply manufacture.
A couple of years ago, flickr user Formwerks had a wide shot of the Eames Office in Venice which showed a stack of vintage b&w photos of the various animals. Turns out I blogged about that too soon, because he later added details each picture: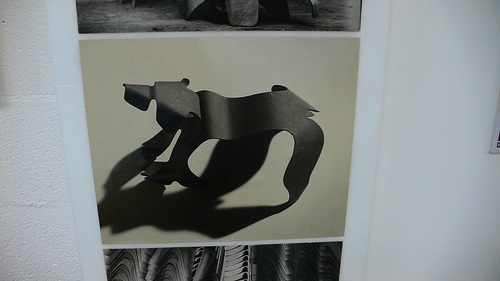 There's an elaborate cut-out bear,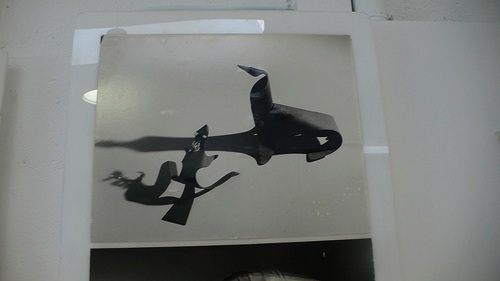 there's a seal and a, uh, what is that? A meerkat? a squirrel? Most of what we see is actually dramatic shadow.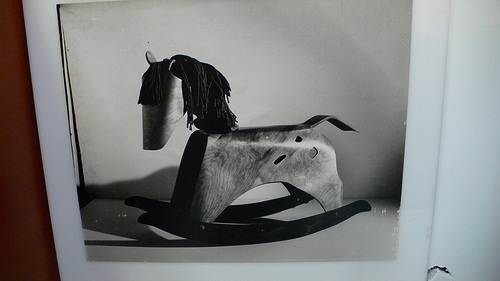 And the best missing ply animal yet, this beautiful rocking horse. Check out the little cutout pattern on the flank; I guess it's a palomino.
Wait, did someone say palomino? Oh that's right, Plan Toys has been to the Eames Office, too.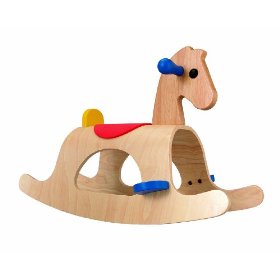 Check out Formwerks' entire Eames Plywood Elephant photoset on flickr [formwerks @flickr]