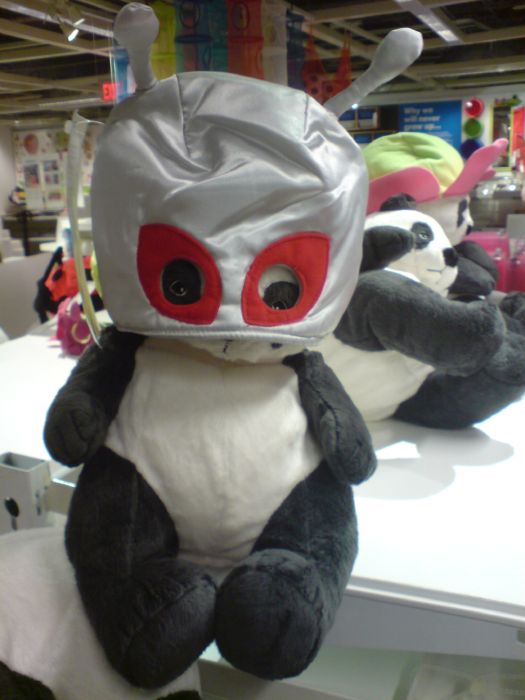 I'll buy the little alien helmet mask. And the plush, Ikea-colored viking helmet.
Oh, what's that? Someone's rifled through the bins like a bowl of M&M's in a Van Halen dressing room or a box of marshmallow-less Lucky Charms, and there aren't any? And you can't sell me these display models because someone cut off the tag that, by law, may only be removed by consumer?
Then I declare this battle for my ten dollars a draw. Good day.