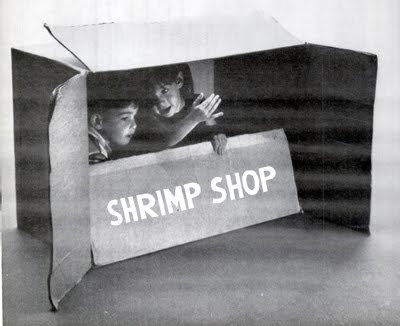 Andy from Stork Bites Man and Ryan from The South Willard are having a colabo joint for kids starting this weekend. It's called the Shrimp Shop. Here's just a taste of what to expect:
Boro Pants
Ceramic Mobiles
Creative Playthings
Down Vests
Handmade Toys
Little Bloomers
Silver Cups
Vintage Overalls
Wooden Blocks
The opening party Saturday afternoon 2-4pm features a singalong by
storytimefunland
. They're so cool, I have no idea who they are. [Yes, that's also partly because I don't do facebook.]
Anyway, South Willard, 8038 W. Third St., Los Angeles, just down from the Farmer's Market. Saturday, Nov. 21, 2-4pm, I'll be waiting to hear your report.