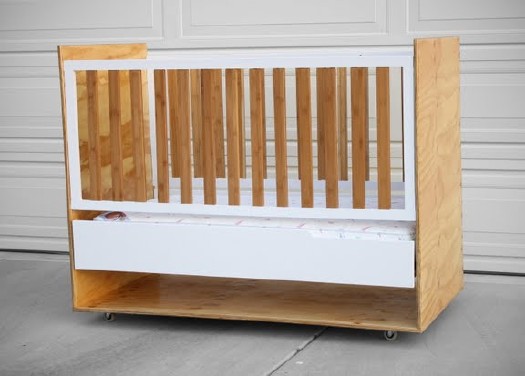 Steve is an excited dad-to-be who wanted to design a crib or changing table that fixed "the one tangible thing about motherhood you [ladies] wish could be changed?" The answer he got back seemed clear enough: "I hate lifting the mattress out of the crib to change the sheets."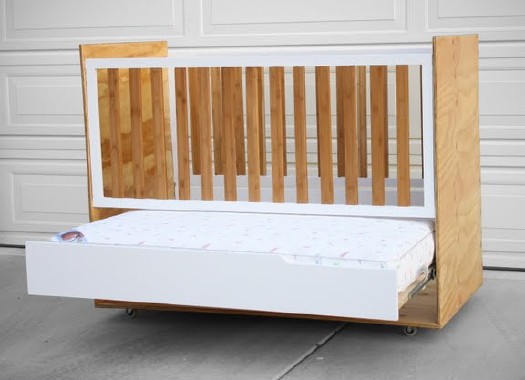 And so Steve hopped to, and quickly designed and built a sweet plywood and bamboo crib with a trundle mattress. It's just a mockup, though, and he's now busy integrating the feedback [and CPSC standards on things like gaps between the mattress and crib side that can pose entrapment hazards] into v2.0.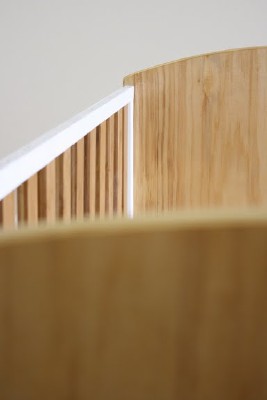 All this, and they're barely into the second trimester. At the rate he's going, Steve will not only have a fully realized design and a beautifully finished crib by the time the kid arrives, he'll have 250,000 Twitter followers and a show on the DIY channel.
And some Saturday along the way, he'll figure out what that it really meant: "Honey, change the crib sheet."
The Baby Project ; The Convenient Crib [23untitled via designmom]